It is not uncommon in cricket to have exciting shows. From the very beginning of this game, the cricket lovers didn't get disappointments from this awesome game, cricket. We always love to see the matches when we know there is someone who can change the moments of the game if he wants. Such an incident just happened in the second ODI where India Vs England Match caught everyone's attention. Rishabh Pant, one of the fascinating players of team India hit seven sixes. Do you know what was so great about the match? Two things attracted cricket fans more. Those are:
Rishab Pant landed two six when he was batting against one of the great young bowlers Sam Curran.
Rishab Pant landed six by using his one hand only.
What was The Situation When Everything Just Started?
Not only this particular incident, the fans knew from the beginning, but the second ODI match between India and England was also going to be full of thrilling moments. It was the moment when the 46th over of innings was going on. When Curran threw the ball to Rishabh, for a moment, it seemed he had full confidence in himself. The viewers had thought that Curran had succeeded in his mission. However, on the other side, Rishabh was fully prepared.
Rishabh took a slow bow and suddenly he understood the bowler and his bowling. He took his left fist out of the bat and hit the ball.
What was Everyone's Reaction?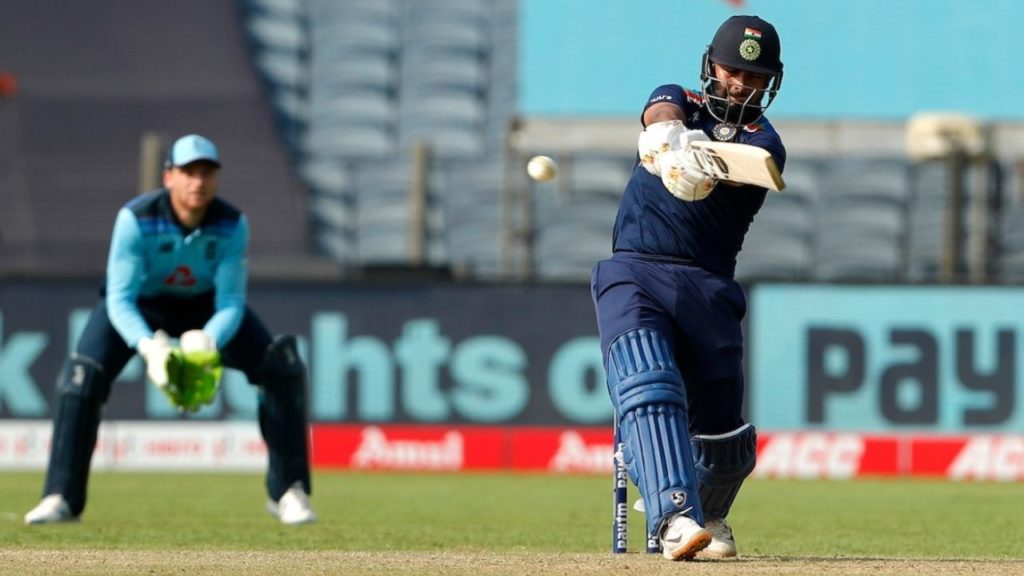 According to Rishabh Pant, it didn't matter for him to hit a six with a single hand. He meant to say that Curran was already defeated when his bowl was in a certain distance. For a batsman who is aiming to hit 360⁰ shots, hitting a six single-handedly was nothing for him.
The commentator Graeme Swann was telling that he observed his movements while hitting that six. Not in the middle portion but exact sheer and of the bat hit the ball. It would be better to move his bat with a single hand with maximum force to hit that ball. That's why his reflexes asked him to do so. Also, his eyes were judging the measurements of the ball and bowler from the very beginning.
When the coach, Vikram Rathor was asked by pressers what was the reason behind Plant's actions. He said that it depends on the batsman's situation. What he did, what he had to do, no one except him can tell him at the moment. Though sticking to a plan and sticking to rules are very important for a player. Lots of young cricketers want to show themselves to the world however to make that happen they forget the line between careless cricket and fearless cricket.
Having such a good batsman is a blessing for the team. Most importantly when he knows how to handle the situations in fearless Cricket. Everyone including professional cricketers is consulting upon his fearless actions. Though what he had done, was loved by all his fans.